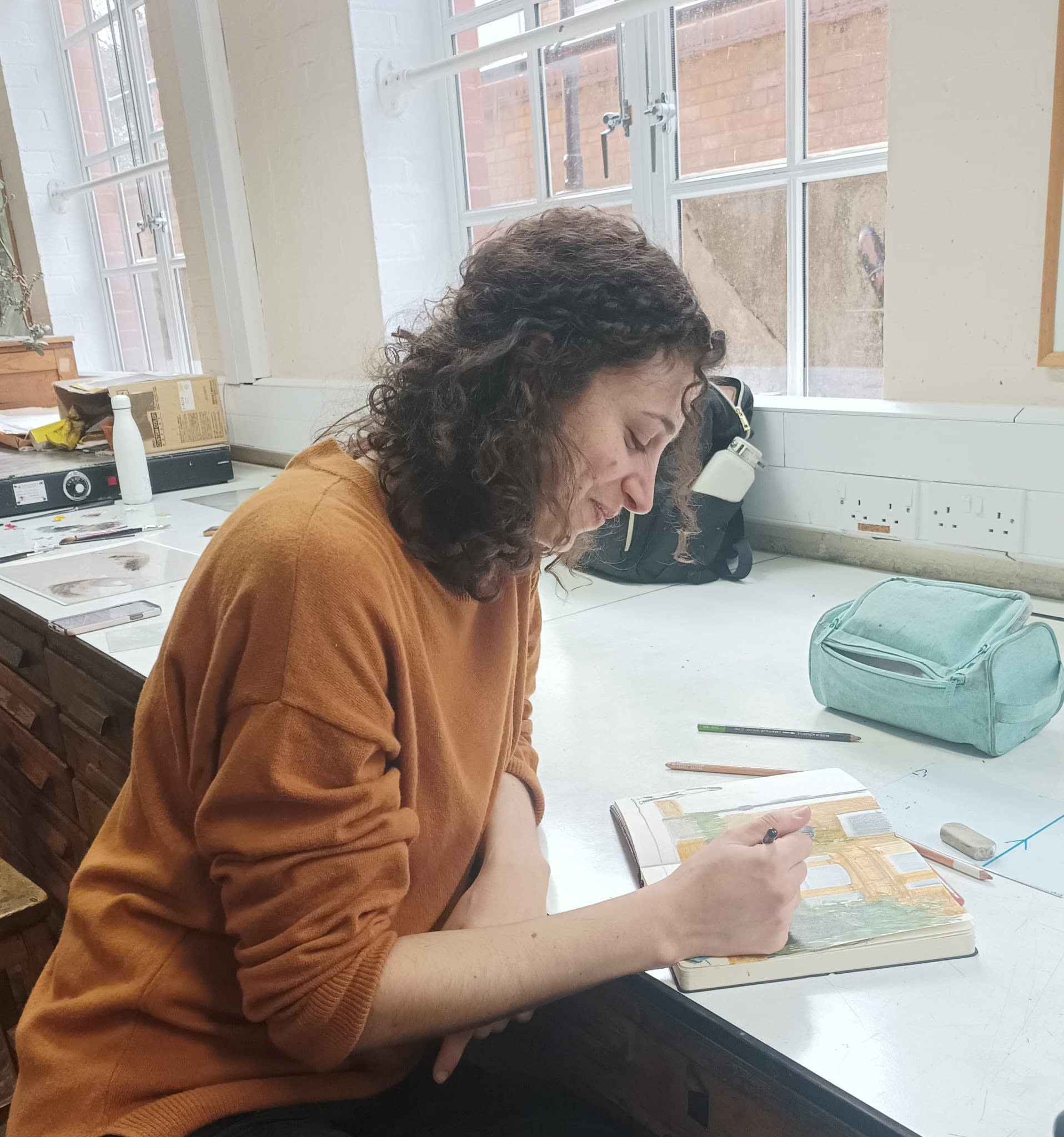 I'm Laila, an Argentine illustrator. As a kid, I was lucky enough to have parents who were avid readers and instilled in me a love of books. I got my BA in English Lit but found my true passion after graduating, in a workshop for children's book illustration in Argentina. After a few years of freelancing as an editorial Illustrator, in 2023, I decided to pursue an MA in Children's Book Illustration from the Cambridge School of Art.
I like experimenting with materials of all kinds. It's important to me to find the right medium for each story. I've fallen in line with creating images in the print room. I tend to be a perfectionist and the process of printing frees me up, inviting looser, less measured brush strokes and happy accidents into my work.
I am inspired by all sorts of things including everyday occurrences, current affairs, and memories. In my image-making process I often feel like I'm trying to capture a specific moment or experience, and the process of uncovering a story's essence is a great, big, intuitive puzzle. A little like deciphering the meaning of a text in English Lit, but in reverse.
As a Third Culture Kid I am particularly drawn to themes related to identity and cultural expressions. I delight in quirky, comical stories, as well as the challenge of exploring difficult themes through metaphor. I am also very fond of drawing nature.
If you would like to reach out to me for a collaboration, please write to me at ekboir@gmail.com
Find recent work and observational drawings on my instagram:
@laila_ekboir